Berita English News
Kamis, 19 Mei 2022 | 17:23 WIB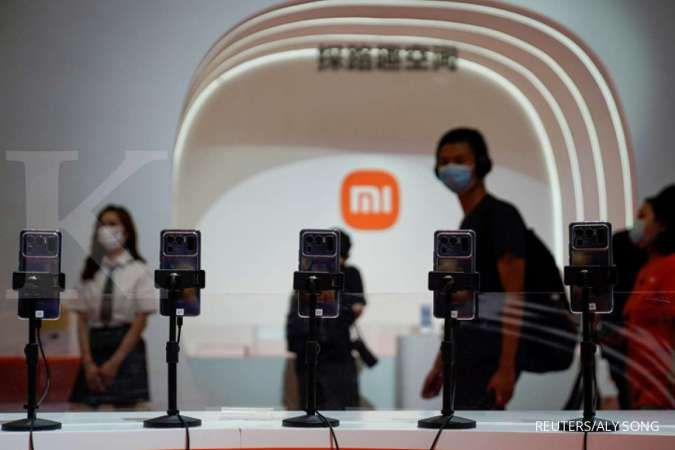 ILUSTRASI. Xiaomi Corp reported a fall in first-quarter revenue as Covid-19 controls and lockdowns bit into demand in China. REUTERS/Aly Song/File Photo
Sumber: Reuters | Editor: Anastasia Lilin Yuliantina
KONTAN.CO.ID – SHENZHEN. Chinese smartphone maker Xiaomi Corp reported a fall in first-quarter revenue as Covid-19 controls and lockdowns bit into demand in China while broader economic headwinds affected sales overseas.
Revenue in the quarter ending March 31 dropped to 73,35 billion yuan (US$ 10,85 billion) from 76,88 billion and fell short of the 74,3 billion expected by analysts. Refinitiv data showed.
Ini Artikel Spesial
Segera berlangganan sekarang untuk memperoleh informasi yang lebih lengkap.

Baca juga
English News

Jumat, 20 Mei 2022 | 15:54 WIB

Jumat, 20 Mei 2022 | 15:54 WIB

Global

Jumat, 20 Mei 2022 | 15:46 WIB

Jumat, 20 Mei 2022 | 15:46 WIB

Market

Jumat, 20 Mei 2022 | 15:06 WIB

Jumat, 20 Mei 2022 | 15:06 WIB

Market

Jumat, 20 Mei 2022 | 14:05 WIB

Jumat, 20 Mei 2022 | 14:05 WIB

Global

Jumat, 20 Mei 2022 | 12:55 WIB

Jumat, 20 Mei 2022 | 12:55 WIB

Global

Jumat, 20 Mei 2022 | 12:12 WIB

Jumat, 20 Mei 2022 | 12:12 WIB

Global

Jumat, 20 Mei 2022 | 11:51 WIB

Jumat, 20 Mei 2022 | 11:51 WIB

Refleksi

Jumat, 20 Mei 2022 | 09:00 WIB

Jumat, 20 Mei 2022 | 09:00 WIB

Market

Jumat, 20 Mei 2022 | 08:48 WIB

Jumat, 20 Mei 2022 | 08:48 WIB

Market

Jumat, 20 Mei 2022 | 08:00 WIB

Jumat, 20 Mei 2022 | 08:00 WIB
Berita Terbaru English News